Now Playing: Disability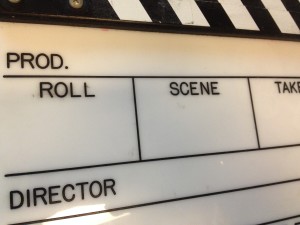 It's red carpet season!  Time for television and film studios to roll out their new product line.  Have you noticed a theme in the 2017 fall launch?  Disability has a starring role in several movies that premiered recently at the Toronto International Film Festival: "Stronger", "Breathe" and "The Upside", to name a few.  On the small screen, "Atypical" debuted on Netflix in August, "The Good Doctor" and "Speechless" both on ABC, launch in late September.
Hurray, you cheer.  Indeed, the representation of people with disabilities in the media is so low that when it is portrayed we applaud and view it positively.  It challenges the perception of disability and creates public awareness.
But what are the stories saying?  Do fictional characters like Sam in "Atypical", and the dramatization of Jeff Bauman in the true story "Stronger", perpetuate a stereotype?  Critical analysis by MediaSmarts and Disability Planet have reported that television, film and literature tend to portray characters in several stereotypes including the victim, the hero, and the villain.  The upside is that Hollywood is trying to break stereotypes and create fully developed characters.  The downside is the representation of people working in television and film who have a disability:  the rate of hiring actors with disabilities remains dismally low.
"95% of characters with disabilities in top 10 TV shows are played by able-bodied actors, according to a new study released by Ruderman White Paper." – Variety Magazine
There are wonderful exceptions though.  In "Speechless",  JJ is played by Micah Fowler, an actor who has cerebral palsy.  Deanne Bray, an actress who is deaf, starred in the television series, "Sue Thomas, F.B.Eye" (2002).  In a supporting role, Lauren Potter as Becky was the best darn cheerleader on the television series, "Glee".   Peter Dinklage as Tyrion Lannister from "Game of Thrones", and Marlee Matlin from her numerous outstanding performances, continue to break typecasting.
Ultimately, the best story out of Hollywood will be about equity for people behind and in front of the camera, despite their disability not because of it.  What do you think about the under/misrepresentation of people with disabilities in television and film?
Upcoming festivals:
Supporting equity in the production community in Canada:
For your red carpet consideration: Wheelchair in Motion's accessible transportation rentals are available daily, for weekends and more.  With van rentals available in Mississauga, Hamilton and most areas of Ontario including Ottawa, we are here to assist with your accessible transportation needs.  Contact us if you have any questions about accessible transportation, van rentals.